Uttra phalguni Nakshtra Characteristics
---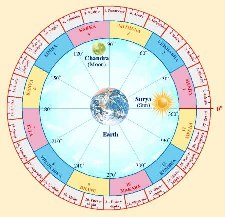 GENERAL RESULTS OF BEING BORN IN UTTARA PHAGUNI NAKSHATRA
Spread from 26:40 Simha to 10: degree Kanya. The lords are Ravi and Budha, symbol is a bed. Poorva Falguni and Uttar Falguni are pair together. Its attributes are much the same as those of Poorva Falguni. The only difference is that generosity, kindness, patronage and an eagerness to help the distressed, to help friends and intimates and those who seek help are more pronounced in this star.
Character and general events:
The native enjoys a happy existence. He is lucky in several aspects. He has a pleasing behavior. He shows extreme sincerity in all the work he undertakes. Prominent religious inclinations also characterize him. He enjoys a good reputation for his social work.
While he is clean hearted, he is hot tempered also. He does not have the requisite patience or tolerance.
Once he boils in rage it will be very difficult to calm him down. Later on, he is left repenting over such outbursts when it is actually too late. However, he will not admit his fault at any cost. Even if he is convinced that he has done a wrong thing he will not admit the fact. He is blessed with good reasoning skills and is tactful.